Event Navigation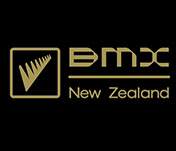 2022 BMXNZ National Championships & UCI CN – HN
March 11, 2022 @ 8:00 am

-

March 13, 2022 @ 5:00 pm
BMXNZ National Series, BMXNZ National Teams Series – Round 6, UCI Championship Nationals
THIS IS A TRANSPONDER MEET – ALL RIDERS 8 YEARS AND OVER MUST HAVE A TRANSPONDER THAT IS REGISTERED & ACTIVATED
Where: Minogue Park – Moore Street – Forest Lake – Hamilton
When: 12 March 2022 – 13 March 2022
Check-In: Via team managers: See online flyer
Practice: See online flyer
Racing: See online flyer. CN Event is Sunday.
Entries: https://bmxevents.co.nz/enter-online
Entries Close: 30th January 2022
COVID STATEMENT
The format or the ability to deliver this event could be subject to COVID Health regulations during the lead into the event or at the time of the event. Please be aware that both delivery or event format may change at any time.
This event will be run as a COVID Vaccine Certificate required event under the COVID-19 Protection Framework. Please see the BMXNZ Policy regarding this framework HERE
All participants and attendees are required to show proof of vaccination via the My Vaccine Certificate process, to enter the site.