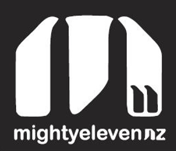 2022 M11 Trial AUS LEG – HN
March 11, 2022 @ 11:00 am

-

5:00 pm
Mighty 11s Boys and Girls – Australian Leg Junior Test Team Selection 
BMXNZ National Championships – Friday 11 March 2022
Hamilton BMX Club and Facility – Minogue Park, Moore Street, Forest Lake, Hamilton
Mighty 11 Boys – 4 riders        Mighty 11 Girls – 4 riders
This trial event will be to select Teams to represent NZ in the Mighty 11's Cultural Exchange and Australia vs. New Zealand – Mighty 11's Test. The trial event is open to all riders who will be 11 years old (actual age) on the 14th June 2022.
RACE FORMAT – MIGHTY 11's:
Gender Split:Separate Male & Female trial will be held
All Riders:4 qualifying motos. Each rider's 3 lowest moto points will be added, then;
8 or less riders:Points added to 5th (final) moto to determine top 4 placings.
9 – 16 riders: Top 8 riders to 1 final, points added to '3 best moto' points.
17 + riders:Top 16 riders race semi finals, points added to '3 best moto' points
Top 8 riders to final, points added to previous points.
BMX New Zealand moto mix for all qualifying motos. Semi finals will be seeded snake method per best 3 moto points. Lane draw selection (rule 1.026) will be utilised for semi finals and finals.
TERMS & CONDITIONS OF ENTRY:
1. All riders must compete in the 2022 BMX New Zealand National Championships
2. Selected Riders and Guardians will be required to sign and comply with the BMX NZ Test Teams Contract. Contracts are to be signed on the day of selection.
Copies of the M11s Test Team Contract are available upon request from the BMXNZ Administrator at admin@bmxnz.co.nz.
3. Riders must be available to attend all team training sessions as arranged by BMX NZ Team Management.
4. Riders must be available to travel to Australia – during April 2022 (Dependant on COVID restrictions). During this period riders will be billeted or accommodated only as arranged by BMX NZ Team Management. (Late returns with family are possible by arrangement).
5. All riders must have current passports and entry rights into Australia, copies of which must be handed in at time of selection (please have copies of passport with you at the BMXNZ National Championships selection to hand over with the signed contract.
6. Riders selected will be required to pay to BMX NZ – New Zealand dollars $500.00 to assist with the costs.
7. All riders must abide by the rules and regulations as set by BMXNZ.
8. Any rider wanting to be eligible for selection for a BMX New Zealand Test Team must permanently reside in New Zealand, for the all of the relevant BMX New Zealand racing season (as published in the annual racing calendar) and up to the date or dates of the events for which the rider wishes to be considered for selection . "Permanently Reside" means have to been living in New Zealand, and intending to live here indefinitely.
M11s ONLINE ENTRY PROCESS:
The BMXNZ link below is for the INDIVIDUAL ONLINE ENTRY site. All riders wishing to enter the selection trial must ENTER THEMSELVES and supply all detail as requested, check entry detail & confirm entry. New Zealand entrants only, see T&Cs.
PAYMENT please pay the BMXNZ bank account noted below using the supplied reference from online entry process.
ENTRY at http://bmxevents.nz/mighty11
Entry Fee: $35.00
M11 TeeShirt size selection: Youth -M-L-XL or Adult S-M-L
Entries Close 31 January 2022 – ONLINE ENTRIES ONLY
LATE ENTRIES: NO late entries will be accepted
REIMBURSEMENTS: No refunds will be given after Friday 11 January 2022 for any reason. Refund prior to this will be given on receipt of medical certificate, less administration fee of $20.
Submission of a online ENTRY FORM implies acceptance of these and other conditions of entry as provided for within the Meeting Flyer and Rules & Regulations of the sport.
Assistance for Entry Issues – help@bmxevents.nz
TRANSPONDERS: All riders must run transponders for this event
BMXNZ EVENT HEALTH & SAFETY STATEMENT
BMXNZ, The Waikato Region & Hamilton BMX Club will comply with the requirements of the Health and Safety at Work Act 2015 by committing to providing and maintaining a safe and healthy environment for all riders, families and visitors to the BMX Event facility. It is the sports policy to "make every practical and reasonable effort to protect all visitors, to prevent accidents or serious harm injuries and promote safety and welfare of all persons while on the event facility".
BMXNZ, The Waikato Region & Hamilton BMX Club will take all possible steps to list and evaluate hazards and to determine solutions to eliminate or minimise those hazards as part of the Risk Management Plan (RMP), to meet the sports policy noted above.
BMX Racing is an action sport & inherently has risks that are accepted as part of sport. All known risks are noted in the Meeting RMP & this is available onsite during the event. Parties wanting to assess the RMP prior to entry must contact the club for detail. Entry to this event confirms an understanding of the risks of the sport as noted in the RMP. In the event of injury to an event participant, a completed entry is consent to proper medical treatment being administered. Event entry also consents to submit to drug testing if required. All entrants agree to be bound by the regulations and general conditions for this event as published by BMXNZ in its latest rule book. Any reference to BMXNZ within this flyer or entry is referring to BMX New Zealand Inc.
Safety and safe practices at all BMXNZ calendared events are not negotiable and failure by anyone to comply by the code of conduct or rules of the sport will result in the removal of such person from the event facility.