Event Navigation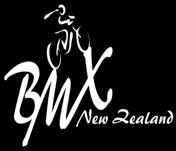 2017 BMXNZ National Championships – TA
April 14, 2017 @ 8:00 am

-

April 16, 2017 @ 5:00 pm
Round 4 BMXNZ National Series & Dalliston. Ebbett Volkswagen BMXNZ SUPERNATS – Sunday 
Featuring: Ebbett Volkswagen BMXNZ SUPERNATS Including a prize purse of $3000
When: 13, 14, 15 & 16 April 2017
Where: Te Awamutu BMX Club,Castleton Park, Park Rd, Te Awamutu
Registration: VIA Club Team Managers ONLY – See flyer
Racing: See flyer for practice and racing times.
Entry: Online only: http://bmxevents.nz/BMXNZ
Entries close: ALL CLASSES close midnight, 17 March 2017. NO LATE ENTRIES will be accepted
TIME LEFT TO ENTER:

ONLINE ENTRY PROCESS:
BMXNZ has issued a link to the INDIVIDUAL ONLINE ENTRY site. All riders wishing to enter the event must ENTER THEMSELVES. Supply all detail as requested, check en­try detail & confirm entry.
PAYMENT will follow the entry process.  Either via credit card on the site provided or direct transfer via Poli-Pay to the detail supplied online.
LIVE RIDER LISTS will be shown online and updated as entry payment is confirmed. Any corrections must be supplied to the entry admin prior to entry close. Changes after entry close will result in a $50 change fee. http://bmxevents.nz/check-in/2017nats/
FINAL entry lists will be sorted by CLUB and will supplied to the Club Team Managers to organise the collection of race plates at the event.
NQM DISPENSATION: As per Rule 1.024 You can apply for dispensation for missed NQMs. Please apply on the following webpage; https://www.nzbmx.club/bmxnz/nqmd
ENTRY at http://bmxevents.nz/BMXNZ
Download flyer here: NATs Flyer Final 2
Download Ebbett Volkswagen BMXNZ SUPERNATS flyer here: SUPERNATS Flyer