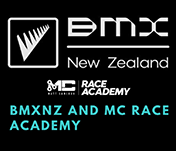 BMX NEW ZEALAND SKILL CAMP TOUR – MAINLAND NORTH REGION – CHC
September 25, 2021 @ 8:00 am

-

September 26, 2021 @ 5:00 pm
Camps are targeted and delivered for challenge class licensed riders UCI 12 – UCI 15 (pre CNZ BMX Hub) to give you the rider the best professional coaching in the business.
This opportunity will enable you to lift your technical and tactical skills to national and world class standards
Christchurch City BMX Club
Where: Christchurch
When: 25/26 Sep 2021
2 Camps per Region will be delivered before the 2022 BMXNZ National Championships in Hamilton
NORTHERN REGION:
9/10 Oct – Mntn Raiders
15/16 Jan – East City
CENTRAL REGION
27/28 Nov – Taupo
29/30 Jan – Tauranga
WELLINGTON
2/3 Oct – Kapiti
29/30 Jan – Capital
MAINLAND SOUTH
18/19 Sep – Dunedin
12/13 Feb – Alexandra
WAIKATO:
9/10 Oct = Hamilton
26/27 Feb = Te Awamutu
TARANAKI
30/31 Oct – New Plymouth
29/30 Jan – Hawera
MAINLAND NORTH
25/26 Sep – Chch City
15/16 Jan – North Canterbury
RIDER ELIGIBILITY: All challenge class licence holders UCI ages 12 – 15 REGISTRATION CLOSES: 12th September 2021
LINK: CLICK HERE FOR REGISTRATION LINK
WAIVER LINK: CLICK HERE FOR WAIVER LINK
COST: $10 per rider – Paid to the club on the day to cover club costs
NOTE: Each Camp intake is limited to 36 riders. Priority will be given to riders from the region where the camp is based. Any unallocated spots can be filled with riders from outside of the region where the Camp is being held.
For 2022 riders MUST have renewed their licence before attending!